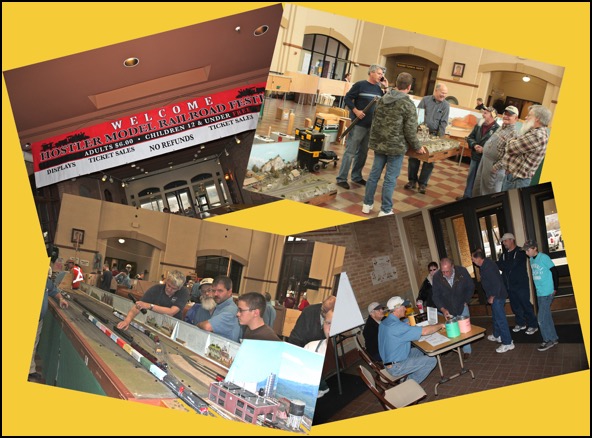 Hostler Schedule for 2016 .
October 19th regular Hostler meeting 7pm U.S.
November 16th regular Hostler Meeting 7pm U.S.
December 3rd Hostler Christmas party 5-9pm Old Timers Room U.S.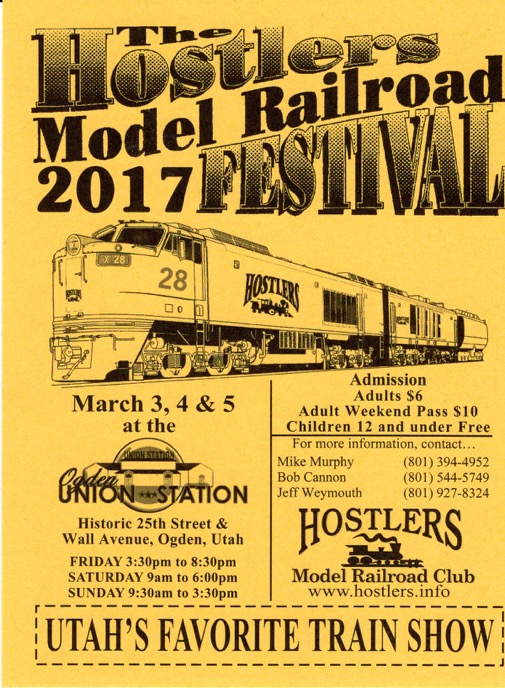 _________________________________________________________
Visit our Facebook page
_________________________________________________________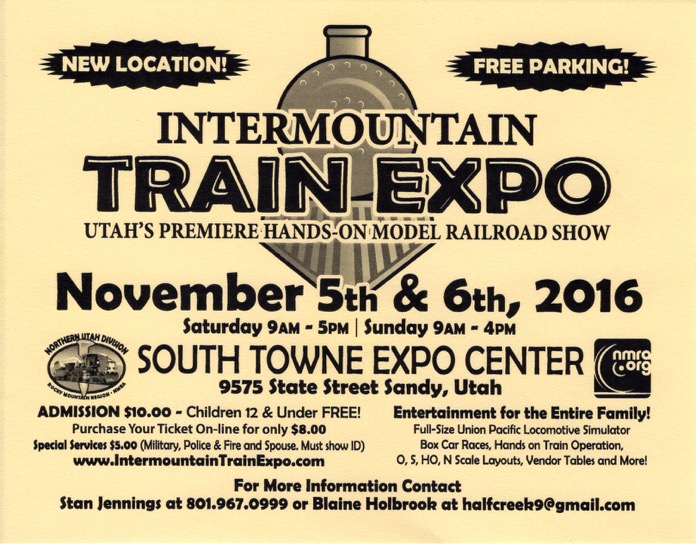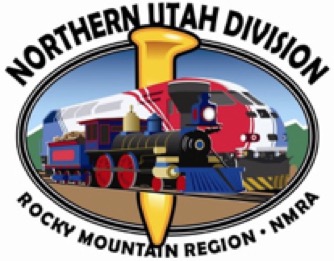 Click logo above to visit their website




Trains on the Move

Salt Lake City, Utah: The trains are on the move, to the Discovery Gateway Children's Museum that it is. The Northern Utah Division of the National Model Railroad Association is moving its monthly Events there starting in May.

"It is with great pleasure that I announce the new location for our Division's monthly Event starting on 21 May 2016. We will be meeting at the Discovery Gateway, 444 West 100 South, Salt Lake City. This is the new Children's Museum at the Gateway Shopping Center. .where we will be able to paint, etc as well as expose the kids, and general public to model railroading. We view this move as a huge step forward for the Division." - Jack Chase, Superintendent, Northern UT Division, National Model Railroad Association.

The NMRA Event is on the third Saturday of each month at 3pm. Membership is open to all ages, and visitors are always welcome. For more information, go to our website at: northernutahnmra.org.




Steve Moore, Marketing
Northern UT Div. NMRA
A 501 (c) (3) Corp.
801-260-1269
4smoore@comcast.net
northernutahnmra.org


Hostlers contribute to:






Who Are We?



The Hostler Model Railroad Club was founded in February 1988 in Ogden as an all scale group. By June of '88 the club had grown to fourteen members.

Monthly meetings were held in member's homes. Within a year, an HO module group was formed to promote model railroading at local train shows. The Hostler modules have been shown in Utah, Wyoming, Colorado and Idaho.

While all scales are represented, HO is the primary scale of most members. The club has grown to nearly 180 members in 2004, mostly from the Wasatch Front area of Utah. They generally meet once a month at the Ogden Union Station every third Wednesday. New members are welcome anytime.

Under the long term leadership of president Mike Murphy, the club has gained in reputation and leadership among model railroad clubs in the west. Our annual model train festival the first weekend of March draws upwards of 8,000 people during a 3 day show.

The Hostlers also has a strong public service record through donations of monetary gifts to several local charities, the Ogden Union Station and participation in the annual Ogden Christmas Village at the Ogden Municipal Park.